Meet a Forester, Tom Claeys
Meet a Forester, Tom Claeys
This month, we are pleased to feature Tom Claeys, North Dakota State Forester. Tom currently serves as Chair of the CWSF Executive Committee.
This Meet a Forester was originally featured in May 2020 and updated in January 2022.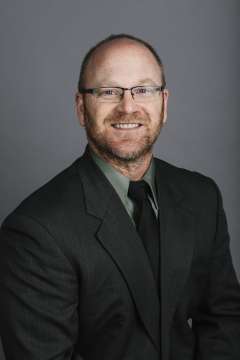 What was your first position in the field of forestry?
Between my junior and senior year at The State University of New York College of Environmental Science and Forestry, I worked for M.E. Critz Tree Company out of Cazenovia, New York. We traveled from Maine to Virginia, planting and shearing Christmas trees. Directly out of college, I worked for the Bureau of Land Management as a forestry technician in Buffalo, WY. It was one of my favorite jobs, with really great people in the office, and awesome town, and the Bighorn Mountains were fantastic! 
How long have you been in your role?
I served as Acting State Forester for 11 months prior to being selected as State Forester in October 2019. It has been really interesting!
What do you enjoy most about being a CWSF member?
I enjoy the interactions with State Foresters, their staff, and especially the CWSF staff (the six of them are superb). Having attended CWSF meetings for years, and feeling quite welcome as a staff member, I'm proud to finally be a peer. I've always been in awe of the creativity, partnerships, programs, successes, and challenges that the membership faces. Collectively, it is an amazing group. I enjoy the field tours, time spent outside the meetings, and have really learned a lot from the Pacific Islands staff!
What do you see to be the emerging issues in your state?
Recruitment, retention, and professional development of employees. It might come as some surprise that not every forester aspires to begin or end a forestry career in North Dakota. We do have an excellent organization, a terrific alignment with North Dakota State University, and we have been successful at recruiting. However, as a small agency, sometimes it is difficult to create upward pathways for employees that aspire to take on more responsibility. I'm honored when staff are recruited elsewhere and go on to be successful. To me, that is affirmation that we are investing in our employees and helping create a professional, sought-after workforce.
What is your favorite hobby?
I have a couple favorite hobbies. Only one is healthy and productive. Weight training has been an important part of my life for the past 40+ years. It keeps me sane and in shape. I've also got an unhealthy thing for loud, fast, old, nasty cars.