Image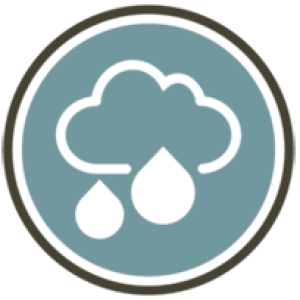 Clean and abundant water is a direct result of healthy, well-managed forests, and resilient forests are the direct result of sound policies and management strategies.
Water is the lifeblood of the culture, economy and ecosystem of the Western United States. Forested watersheds in the West provide water to states and communities throughout the region and far beyond.
Yet in many Western communities, water needs are reaching a critical point.
Drought conditions impact most Western states, and shortages are exacerbated by warming temperatures and increasing populations.
As water quantity and quality in the West declines, much more than wildlife habitat is threatened. Water from Western forested watersheds fuels the economic engines of the West, including:
Agriculture
Manufacturing
Recreation and tourism
Fresh water from streams provides water for drinking, cooking, bathing and recreation and supports important ecosystems.
In order to meet the needs of communities that depend on water supplies that originate in Western forests, forest conservation and responsible active management are key.
CWSF members work to ensure a sustainable supply of fresh water with attentive and forward-looking stewardship of Western and Pacific island forests.