Meet a Forester, Scott Josiah
Meet a Forester, Scott Josiah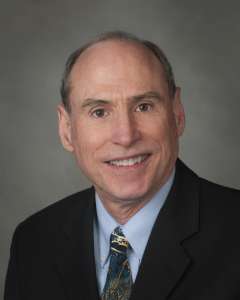 This month, we are pleased to feature  Scott Josiah, State Forester for Nebraska and the Director of the Nebraska Forest Service.
 
What was your first position in the field of forestry? 
Other than summer forestry foreman type jobs, upon graduation in 1975, I got a job managing a forested property in the Tug Hill Plateau in North-Central New York. It was during a major recession, and despite the 300 inches of snow per year and spring seasons being thick with black flies, I felt lucky to have any job at all. It turned out to be a great place; I was developing and implementing a property-wide forest management plan, doing what I learned in college, and realizing I knew just enough forestry to be dangerous in the woods. I got to hang out with loggers and at sawmills, and build log cabins; it was all great fun. After that, I worked as a fire protection forester in Guam, as a tropical nursery manager and an agroforester in Haiti, then as a temperate agroforester in Minnesota. For the past 18 years now I have been here in Nebraska working in forestry extension and administration. I also did some graduate work and international consulting along the way; I had no idea that a forestry career could be so diverse! 
How long have you been in your role? 
In 1998, I came to the University of Nebraska as the state extension forester, then in 2005 I became the State Forester for Nebraska and the Director of the Nebraska Forest Service (NFS). The NFS is among four other states where the forestry agency is part of the state's Land-Grand University. It has been an especially rewarding place to work; Nebraskan's are simply the best, and this is coming from a former New Yorker. 
What do you enjoy most about being a CWSF member? 
It truly has been an honor to be a part of an organization with such talented and wonderful people, from the CWSF staff to the state foresters. I have been in awe of the capabilities of many state foresters over the years, and have learned so much from them. Not only about western forestry issues, but also about how to run an agency; how to lead, how to better present your case on an issue, the list is long. It has been rewarding to serve in leadership roles on the Council and to watch the organization mature and develop in very positive directions. 
What do you see to be the emerging issues in your state? 
Nebraska has several major emerging issues; we discovered emerald ash borer (EAB) in Nebraska last year, and expect it to spread rapidly as it has in many other states, eventually killing 44 million ash trees. Ash was the tree of choice for urban tree plantings in the Plains, so Nebraska municipalities will face some crippling expenses in response to EAB. Another emerging issue is the rapid spread of eastern red cedar under forests and in grasslands across the state. It has touched on other resource issues such as fire, water availability, wildlife habitat, forest products, etc. The giant Trump card of emerging issues is climate change, which, especially in the Great Plains, promises to cause dramatic and likely near permanent changes to our urban and rural forests, and other natural resources.
What is your favorite hobby? 
My favorite hobby is woodturning. I enjoy releasing whatever was in the wood, and seeing the beauty emerge as I turn away the rest. It is enormously relaxing, focusing and totally consuming; I rarely think of anything else while I'm turning. It is also a good way to keep that creative side engaged.