Meet a Forester, Marlyter Silbanuz
Meet a Forester, Marlyter Silbanuz
This month, we are pleased to feature Marlyter P. Silbanuz, Deputy Assistant Secretary, Agriculture Unit – Division of Resources and Management Development, Department of Resources and Development with the Federated States of Micronesia.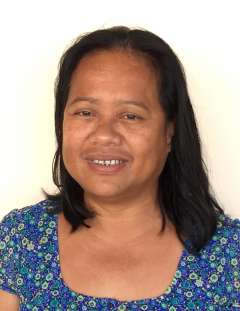 What was your first position in the field of forestry?
Sustainable Agricultural Extension Agent
How long have you been in your role?
10 Years
What do you enjoy most about being a member of the Pacific Islands Forestry Committee?
Exchange ideas, get to know each other and love stories about trees
What do you see to be the emerging issues in FSM?
Deforestation, Coastal Erosion and many construction activities that result in removing good trees to replace with new infrastructures.
What is your favorite outdoor activity?
Farming and planting trees