Meet a Forester, Jim Hubbard
Meet a Forester, Jim Hubbard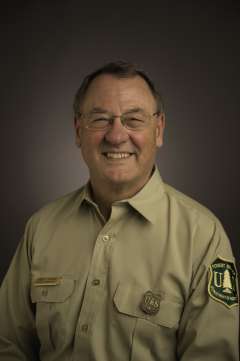 This month, we are pleased to feature Jim Hubbard, former Deputy Chief for State & Private Forestry, USDA Forest Service. 
What was your first position in the field of forestry?
Forest Inventory at Stub Creek Ranger Station outside of Fort Collins, CO
How long have you been in your role?
I have been a forester for 48 years. I served as the Colorado State Forester for 20 years and then as the USDA Forest Service Deputy Chief for State & Private Forestry for 11 years.
What do you enjoy most about being a WFLC member (or working with WFLC)?
The WFLC and its members bring a sense of 'collective' to the West and the relationships that are built within the frame of the Coalition are important to moving key issues forward. It was an important partnership when it was formed and it is still relevant and important to how we do business.
What do you see to be the emerging issues for the next few years?
Cross boundary, cross boundary, cross boundary!
What is your favorite outdoor activity?
I enjoy exploring high country beaver ponds and fishing for brookies.