Meet a Forester, Helge Eng
Meet a Forester, Helge Eng
This month, we are pleased to feature Helge Eng, State Forester and Director of the Alaska Division of Forestry.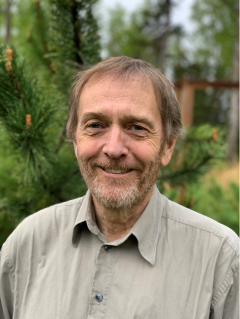 We invite you to meet Helge! 
What was your first position in the field of forestry?
Timber faller (I still have my trusty old Jonsered chain saw that I used back then in my garage).
How long have you been in your role?
In Alaska, 3 months. In California, 28 years with the California Department of Forestry and Fire Protection.
What do you enjoy most about being a CWSF member?
Exchange of thoughts and ideas about the common issues and problems we all face in our respective states. 
What do you see to be the emerging issues in your state?
Wildfire suppression costs, wood processing infrastructure, management direction on National Forests, timber supply from the Tongass National Forest.
What is your favorite hobby? 
Reading, keeping my fruit trees alive.
What is your favorite tree? 
Giant sequoia (you never lose that feeling of awe when you see it).
What is your favorite outdoor activity? 
Skiing.
What would you do (for a career) if you weren't doing this? 
Forestry. I never had any regrets about my career choice.