Meet a Forester, Greg Josten
Meet a Forester, Greg Josten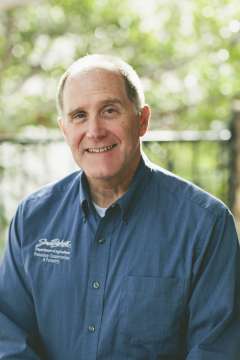 This month, we are pleased to feature Greg Josten, State Forester, South Dakota Department of Agriculture, Resource Conservation & Forestry Division. We invite you to meet Greg!   

What was your first position in the field of forestry?
In the summer of 1975, after my first year in college, I took a job with Gardner's Nursery in Sioux Falls, SD planting trees and landscaping around residences. At the time I had no idea this was part of what we now call "urban forestry". I just wanted a job working with trees. 

How long have you been in your role?
I've been South Dakota's State Forester for four years. 

What do you enjoy most about being a CWSF member?
The thing I like most about being a member of CWSF is the opportunity to interact with other state foresters and their staff. It's easy to get caught up in the day-to-day challenges of working within my own state. CWSF provides an opportunity to see how other states handle problems. There is a lot of creative thinking and problem solving that goes on in each state, and CWSF provides a great opportunity to learn from each other. It also offers the strength of partnerships to foster change in regional and national policy, regulation, and law that affects all of us. We talk about all things forestry related, and I like that. Finally, it helps that they are a nice group of people, and I enjoy spending time with them.

What do you see to be the emerging issues in your state?
The recent discovery of emerald ash borer in South Dakota is the biggest issue facing our state. As a predominantly prairie state, we don't have many native tree species that can grow and reproduce naturally. It takes a tough tree to survive on the plains. Green ash is one of them. It has been planted widely in windbreaks and communities. Consequently, almost every citizen in the state will be affected by the loss of ash.

What is your favorite outdoor activity?
Hiking in the spring, summer, and fall, and skiing in the winter.