Meet a Forester, George Geissler
Meet a Forester, George Geissler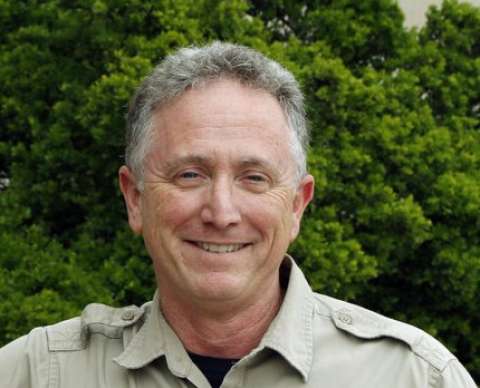 This month, we are pleased to feature George Geissler, State Forester and Deputy Supervisor of Wildland Fire and Forest Health with the Washington State Department of Natural Resources. We invite you to meet George!   
What was your first position in the field of forestry?
Seasonal firefighter for USFS in northern California

How long have you been in your role?
Just a bit over four months here in Washington. Prior to that, I was Oklahoma State Forester for eight years.

What do you enjoy most about being a CWSF member?
I guess I have to ask in what context? LOL. When still in OK the standing joke was that I was an honorary member of the west because the state is actually split between Regions 3 and 8.

I have always have enjoyed working with other state foresters at the regional (both CWSF and SGSF) and national level because of the diversity of the knowledge, experience and opinion brought to the table.  Having the forum which brings all of us together is a key benefit of membership in our national and regional associations.

What do you see to be the emerging issues in your state?
As you can expect, like many states across the west, Washington has major issues in forest health and wildland fire. Addressing these on a landscape/cross boundary scale takes up most of the bandwidth within our state.

The issue which keeps me looking around every corner is the long term sustainability of our industry. Even in a state like Washington, which has an active forest industry, we are struggling to hire foresters and maintain our available logging infrastructure due to lack of forest workers. At a time when most needed we find ourselves behind in the growing of our most valuable resource – the people.

What is your favorite hobby?
Racing bicycles and fly fishing.

What is your favorite tree?
Baldcypress. Official state tree of my home state.

What is your favorite outdoor activity?
Hiking/walking with my wife… Especially since arriving here in Olympia. We get to explore some truly beautiful and peaceful locations just outside of our back door.

What would you do (for a career) if you weren't doing this?
Good question. If I was not in forestry I would have probably headed into engineering or something which would have gotten me to NASA (I grew up 5 miles from where the Saturn 5 boosters were built and liked to hang out with my dad's friends who were all machinist and engineers at the facility).   

But I have to say I cannot imagine not being in forestry. I have wanted to be a forester since I was 11 and have been very lucky to have had the good fortune to spend an entire career doing what I truly love.