Meet a Forester, Cal Mukumoto
Meet a Forester, Cal Mukumoto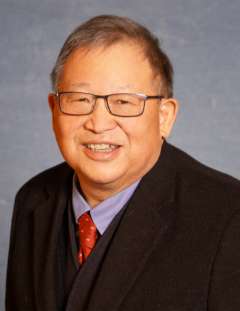 This month, we are pleased to feature Cal Mukumoto, State Forester of the Oregon Department of Forestry. 
We invite you to meet Cal!  
What was your first position in the field of forestry?
My first position was as a Forestry Technician with the USDA Forest Service in Chester, CA, on the Lassen National Forest.
How long have you been in your role?
Three months.
What do you enjoy most about being a Council of Western State Foresters (CWSF) member?
The membership in CWSF allows me to hear from State Foresters on current topics.  Invaluable information for a new State Forester. 
What do you see to be the emerging issues in your state?
Of course, we deal with fire suppression, making forests more resilient to fire, endangered species, and climate change strategies. However, the demand for workers, especially contractors, to get work done in the woods is an emerging issue that may slow progress on reaching goals. Also, along with the need for contractors, as foresters, we must increase our awareness of environmental justice and how we address less advantaged communities. 
What is your favorite hobby?
My favorite hobby is photography. I have done some professional photography work and enjoy it very much. I have been able to integrate photography with my professional and volunteer life.