Communications Intern - Alice Haugland
Communications Intern - Alice Haugland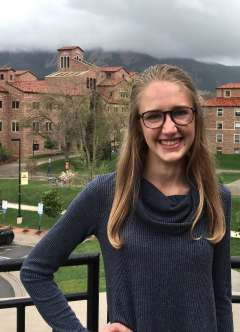 Alice Haugland is joining the CWSF team in June as our summer communications intern with the CU Public Interest Internship Experience program.

A Colorado native, she is entering her junior year at the University of Colorado Boulder and is studying operations and information management with a certificate in socially responsible enterprise. During the school year, she is a tour guide and an executive for a club for socially responsible business students. In her free time, Alice loves to travel and explore; she will be visiting Argentina before starting her internship in June!

Alice will begin her internship June 5 and will serve as our intern until mid August. Alice can be reached at intern@westernforesters.org.