2017 CWSF/WFLC Spring Meeting
2017 CWSF/WFLC Spring Meeting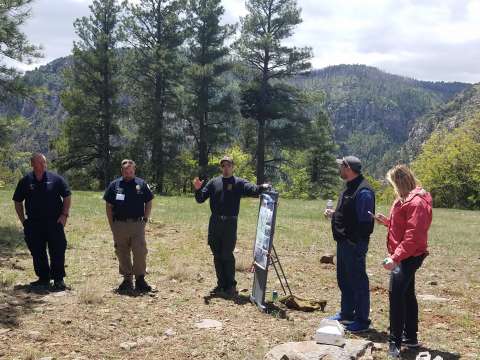 The 2017 CWSF/WFLC Spring Meeting took place last week on May 16-18 in Flagstaff, AZ., hosted in conjunction with the Arizona Department of Forestry and Fire Management. 

Key agenda items discussed included partner organization and contractual work updates, a partner discussion with the Western Governors' Association (WGA) and National Wild Turkey Federation and a field tour themed on Cooperative Forestry and Fire and Fuels Management in Northern Arizona.

We would like to thank our speakers for taking the time to present and discuss issues related to forestry and successful collaboration with partners.

Please save the date for our 2018 WFLC Spring Meeting set to take place May 15-17, 2018 at the Warwick Hotel in Denver, CO. WFLC members - we will see you back at the Catamaran Resort in San Diego for our Fall business meeting, November 28-30, 2017.

2017 Spring meeting attendees can expect to receive a follow up email in the coming weeks.