Meet a Forester, Laura McCarthy
Meet a Forester, Laura McCarthy
This month, we are pleased to feature Laura McCarthy from the state of New Mexico. Laura is the Forestry Division Director of the Department of Energy, Minerals and Natural Resources.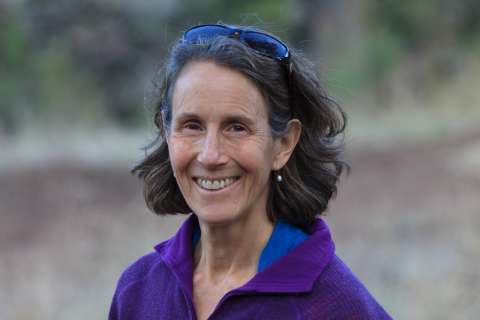 We invite you to meet Laura!
What was your first position in the field of forestry?
Stand exam crew member on the Idaho Panhandle National Forest
How long have you been in your role?
I've been a forester since 1987 and state forester since March 2019.
What do you enjoy most about being a CWSF member?
It's great to have a peer-group of state foresters. Each state is unique and as fire becomes the dominant driver of management in the West, and we are needing to work at ever-larger scales, we are sharing many issues.
What do you see to be the emerging issues in your state?
The scale of unplanned wildfires is dwarfing the size of our restoration treatments. Climate change scientists are predicting widespread type conversion of forests to brushfields within 50 years. Our top priority is to strategically place large treatments, and we have 10-20 years to do it. And to succeed, we will need enabling conditions to manage natural ignitions for resource benefit and for prescribed fire on all lands.
What is your favorite outdoor activity?
I love backpacking as a way to see remote forested areas and be immersed 24/7 in the outdoors.